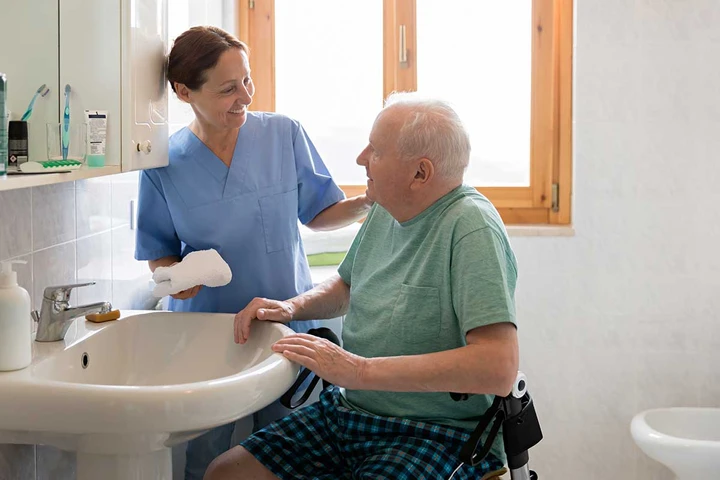 Bath as self-care how much important for a person
One of the easiest and most enjoyable in-home care of the day is to make time for a self-care routine and to bath. It's not just washing out the dirt from the body. You are probably aware that the ritual of bathing has been around for more than a hundred years now. The well knows water therapy which can help in improving different health issues.
But sometimes we underestimate the regular home bathing process as some think it's very underrated, as it has a very powerful potential for supporting the body, spirit and mind. As we know, having a good bath is not just washing your body as it's more valuable than that. After finishing the office, when you return to your house, a hot bubble bath is very threatening to your body and soul.
Basic how-to self-care bath
• The first step is to make some uninteresting time for yourself.
• Don't hurry while doing the process
• Fill the bathtub with warm water
• Get the bathrobe or clean towel
• Before entering the tub, ready your bath mat for the end,
• Put Epsom salt, around 1 cup or half cup, into the water,
• Dim the light and light up your canted candles, and enter the bathtub. Dimming the light is very necessary as it calms down the busy mind and slows the senses of the person.
• Minimum stay for at least 10 to 15 minutes in the tub; you can stay longer if you want to but don't before that.
• When you finish, dry yourself and enjoy your time.
Needed essentials
• Bathrobe or lean warm towel
• Epsom salt
• Scented candles and lighter or matches
• Soap
• shower cap (if needed)
• bathmat
Benefits of self-care bath
Bath will help the body to relax
The amazing property of warm bath water will help to relax and soothe the nervous system and the physical state. According to best home care professionals, by adding Epsom salt to your water, you can also free and release tense muscles as the salt contains magnesium. as magnesium is known for absorbing in the skin and working like magic and boosting the relaxing process.
Bathing is an easy self-care routine
Many corporate job holders don't have time to take care of themselves for self-care, but adding a bath to your daily routine is one of the easiest and simplest ways to achieve good outcomes for your health by just doing one simple thing. This means taking a regular bath; you are basically calming your mind and relaxing the body after a busy schedule at work.
A good bath will help you in sleeping peacefully
Professional in-home care and support suggested that bathing is one of the best things to relax your body and mind, which is basically papering the body to do the same struggle the next day. By adding a bath to your night routine, you can have a good, relaxed sleep without any kind of tension in your mind. A beautiful soak into the water will do magic for you and make your way to dreamy slumber.
A very simple method to detox your body
To clean out the toxin in the body, bathing is the best yet simple method. You can add baking soda and Epsom salt to remove the bad toxin from the body, which will balance the body.
If you are struggling to concentrate on normal day-to-day work, then you should take a good warm bath to channel your energy as it impacts your mental and spiritual health. After taking good bathing, you feel more relaxed physically and which makes it simpler to calm your mind and your thoughts. Close your eyes, take a deep breath and keep your mind focused and cool and live in the present moment.