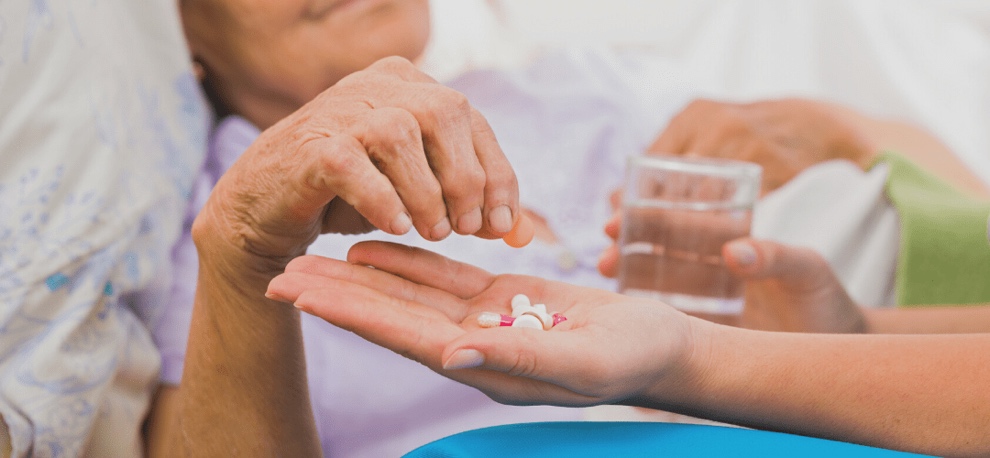 Most seniors forget to take their medication on time and in the correct dose. Implementing a medication reminder is the ideal step to keep your loved one happy. If you have elder senior citizens at your home, you need to give them extra protection and care. You can't live with them for the whole time, right? Accidents can happen anytime, so it is recommended to take precautions before you meet with any riskier conditions.
Keeping your parents healthy is your responsibility. We know you might have organized a pill organizer or pill box for them to remind them of the dosage and medication they need to consume. But is it really enough to manage? We, the team of in-home care services, provide a Medication Reminder service. To simplify the process, we have released the in-home caregivers who offer medication management systems to ensure your loved ones are getting their medication at the right time in a safe manner.
Our caring staff works together with you & your family to create personalized service plans based on the comprehensive assessment. We help you with a Medication Reminder, scheduling health care appointments, and tracking your meals and daily activities.
How do we work for you?
We have a team of individuals who have expertise in different services. After a certain age, you need to maintain your health. Maintaining your health & wellness is a great task. You need to be there with them each moment to check their sugar and blood pressure levels. Our caregivers assist the elder care recipients by tracking medication times and reminding clients to take their medications on schedule. So, now the question is, how does our team Medication Reminder work? Medication management for elder people includes multiple tasks.
To make your loved one healthy & safe, you need to look out for the complete inventory of medication. Maintain the track record of the medication schedule and report if there are any side effects. We track the health and report it to the family and doctor. So, from now on you won't need to cancel your meeting because we will be there with your parents on your behalf!
Seniors of 50+ age use more over-the-counter medication & prescription as compared to any other age group. They are at the highest risk of being hospitalized. Especially if your parents or grandparents are going through high or low blood pressure and sugar, they need special attention. Missing a single dose of medication can lead to a wider risk. If you don't want to meet with any kind of mishaps, then you should take an ideal step for Medication Reminder from now!
Take us into consideration
Due to the medication error, more than millions of people are injured each year worldwide. The biggest reason behind this is the confusion. Most of the senior citizens are confused regarding the packaging, overdosing/ under dosing, communication errors and interaction with other foods and medications.
When you meet with our Medication Reminder experts, they will take charge of all your responsibilities. We ensure to complete all the responsibilities in the best possible way. We charge differently regardless of different services. The charges vary based on location to location. If you need help with medication reminder services or you want great companionship for your elder loved ones, you can contact us. 
We are committed to offering you a quality life experience with the optimum level of care at an economical charge. We aim to create an atmosphere for you where you can feel safe, fun and confident by regulating the engaging activities and all. Do you want to be a member of this community? If yes, make a call to us today.