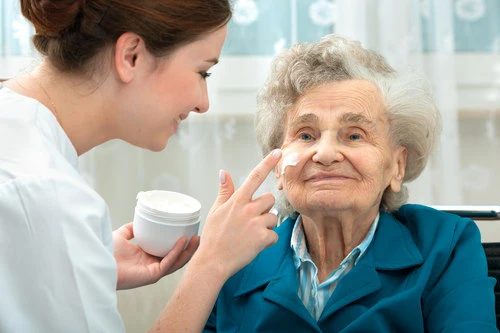 Why is personal Hygiene important for older people?
Personal Hygiene is the common practice of keeping our body clean, including regular hand washing to showering and baths. It's about enhancing our overall well-being and does not mean only being clean can make us feel better. It helps to stop speeding infection and disease. So it's very important for older adults to care about their Personal Hygiene as, at this stage of age, it is very common to get infected by any diseases and get infected.
And as the best professional in-home care and support, we provide the best personal hygiene support to adult seniors. As the best home care professionals, we make sure of the good personal Hygiene of our clients, which involves keeping the external body parts healthy and clean. It's important to maintain both mental and physical health.
Why is it important for adult seniors?
Personal Hygiene may mean different things to different people, but for everyone, it is the most important thing to do to live a safe and hygienic life. One of the easiest and most enjoyable in-home care of the day is to make time for self-care routine and Personal Hygiene. It's not just washing out the dirt from the body.
Hygiene means safe food preparation, Hygiene means taking a bath and cleaning clothes effectively, Hygiene means taking care of your gums and teeth, and Hygiene means taking care of your grooming, like nails and skin and brushing properly. The most important and obvious thing in personal Hygiene is maintaining both physical and mental health. Bathing is one of the best personal Hygiene for older seniors.
The warm bath water's amazing properties will help relax and soothe the nervous system and physical state. Many older seniors don't have time to take care of themselves and for self-care, but adding a bath to your daily routine is one of the easiest and simplest ways to achieve good health outcomes by just doing one simple thing.
By adding a bath to your night routine, you can have a good, relaxed sleep without any kind of tension. A beautiful soak into the water will do magic for you and make your way to dreamy slumber. If you are struggling to concentrate on normal daily work, you should take a good warm bath to channel your energy as it impacts your mental and spiritual health.
Different types of personal Hygiene
We offer a different type of personal Hygiene to the older seniors, and we made a routine for them to make them feel at ease.
Dental
Dental Hygiene is definitely not having just white teeth. A good dental hygiene routine will help you prevent issues like cavities, gum disease, and bad breath.
Body
There are so many sweat glands which cover the human body. So when the bacteria break down the sweat in the process, it creates a bad smell and body odor. Washing and bathing will prevent the irritation of the body and remove the bacteria which create bad body odor.
Hand washing
One of the easiest and best ways to stop communal diseases is by doing regular hand wash. Hand washing in these times will help you in stopping from spreading the diseases:
• After and before preparing food, you can wash during the process also.
• Before and after eating food
• Before and after doing the treatment of a wound or a cut
• After using the bathroom
• After sneezing, coughing
• After touching the dirty surface and touching dirty bags
At any age, Hygiene and health go hand in hand and are the most important factor in staying happy. Professional in-home care and support suggested that personal Hygiene is one of the best things to relax your body and mind. Personal Hygiene is the best yet simple method to clean out the toxin in the body.